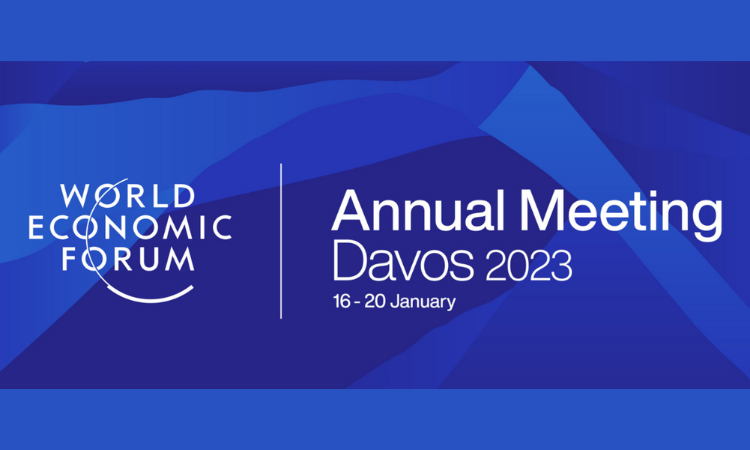 As geopolitical and economic turmoil spills over into the new year, analysts predict 2023 will mark a watershed moment for cybersecurity. The upcoming year is set to bring an expanded threat landscape and increasingly sophisticated cyber attacks, according to experts. "There's a gathering cyber storm," warns Sadie Creese, a Cybersecurity Professor at the University of Oxford. She spoke at the 2023 World Economic Forum's Annual Meeting held in Davos, Switzerland, and added, "This storm is brewing, and it's hard to anticipate just how bad it will be."

Ransomware, phishing, and distributed denial-of-service (DDoS) attacks are already on the rise. Cloudflare, a leading US cybersecurity company providing security services for over 30% of Fortune 500 firms, reported a 79% YoY increase in DDoS attacks last year, as hackers flooded servers with traffic to disrupt networks or web pages. "There has been an enormous amount of insecurity around the world," said Matthew Prince, CEO of Cloudflare. "I think 2023 is going to be a busy year in terms of cyber attacks."

Moreover, experts are concerned that governments could offer support or even directly engage in cyber operations. Countries like Russia and North Korea have already carried out nefarious cyber activities, raising alarm bells. "The key to winning the battle against cybercrime is, of course, to work together to make it a priority across the geopolitical fault lines," urged Jürgen Stock, Secretary-General of the International Criminal Police Organization (INTERPOL), in Davos.
"This is a global threat, and it calls for a global response and enhanced and coordinated action."

The release of the Forum's 2023 Global Cybersecurity Outlook coincided with the Annual Meeting. The report found that business leaders are more aware of the cyber threat than before, with 91% of respondents believing a catastrophic cyber event is at least somewhat likely in the next two years. However, the report also notes that organizations still face significant challenges in effectively addressing cyber threats.

Critical infrastructure sectors, including energy, public transportation, and manufacturing, have been flagged as a matter of particular concern. A recent survey by US cybersecurity rating and analysis firm SecurityScorecard found that 48% of critical manufacturing firms were at significant risk of a cyber breach. "Cybercriminals haven't missed the vulnerabilities within the critical manufacturing sector," cautioned Aleksandr Yampolskiy, CEO of SecurityScorecard.

The Forum's report also highlights that potential cyber attack targets are increasing. Today, cyber criminals target not only government agencies or major corporations but also any organization that handles consumer data, irrespective of its size. "Cyber resilience is the need of the hour," emphasizes Professor Creese. "There is no such thing as a hundred percent security. It's about resilience in the face of insecurity."

Experts have also called for consumers to increase their cybersecurity awareness in 2023. This need is especially critical as more everyday products, from cars to coffee makers, are being connected to the internet, making them vulnerable to cyber attacks.