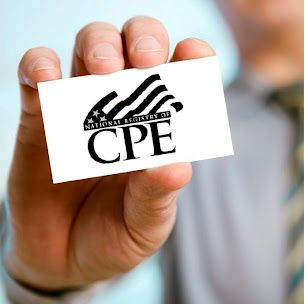 GRC, an acronym for Governance, Risk Management, and Compliance, encompasses the pivotal elements that are fundamental to the smooth functioning of any establishment. By adhering to the legal and regulatory norms and avoiding the potential financial pitfalls, it sustains ethical values, making GRC a critical aspect of any organization. Thus, acquiring Continuing Professional Education (CPE) in the realm of GRC holds immense significance for individuals aspiring to soar in their careers.
What is GRC?
GRC delves into the implementation of mechanisms and systems by an organization to curb risks, abide by the regulations, and maintain ethical standards. This involves the amalgamation of these three pivotal functions, thereby, providing a comprehensive approach to mitigating organizational risks and ensuring compliance.
What is CPE?
CPE is a pre-requisite educational program for individuals who aim to preserve their professional credentials. It helps keep individuals updated with the latest advancements in their respective fields and enables them to upgrade their knowledge and skills.
Why is CPE important for GRC professionals?
The arena of GRC is in a state of constant flux, with regulations undergoing frequent transformations. As a result, GRC professionals must stay updated with the latest developments and enhance their skills to manage risks and maintain compliance within their organizations. CPE presents a valuable opportunity for these professionals to stay abreast of the latest advancements and improve their abilities, thereby, increasing their worth to their organizations and elevating their chances of career progression.
The Advantages of GRC CPE
Acquiring CPE in GRC offers several benefits to individuals striving to advance their careers in this domain. A few of the many benefits include:
Improved Knowledge and skills
Elevated competitiveness in the job market
Enhanced professional credibility
Better comprehension of the regulatory changes
Networking opportunities with other professionals
Types of GRC CPE
GRC CPE encompasses several programs, including in-person training, online courses, and self-study programs. These programs offer individuals the chance to learn about the latest advancements in the field and improve their knowledge and skills.
In-person training: This type of CPE offers individuals the chance to interact with experienced professionals and learn in a hands-on environment.
Online courses: Online courses provide individuals the flexibility to study at their own pace and from their preferred location.
Self-study programs: This type of CPE enables individuals to learn at their own pace and on their own schedule.


The Pivotal Importance of Choosing the Right GRC CPE
When selecting a GRC CPE program, the following factors must be considered:
Relevance: The program must be pertinent to an individual's current job and future career goals.
Quality: The program must be taught by experienced professionals who possess an in-depth understanding of the subject matter.
Accreditation: The program must be accredited by a reputable organization.
Cost: The program must be affordable and offer value for money.


Conclusion

In conclusion, obtaining CPE in GRC is a critical aspect for individuals seeking to advance their careers in this field. CPE offers the opportunity to stay informed and enhance one's knowledge and skills, thereby, increasing an individual's value to their organization and elevating their chances of career progression. When choosing a GRC CPE program, it is crucial to consider the relevance, quality, accreditation, and cost of the program.