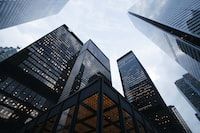 The ITCPE Academy has partnered with GFMI, a marcus evans company, who announces the commencement of its
Operational Risk Management for Financial Institutions
flagship series of events and invites all US-based Operational Risk Managers and Directors in Finance, to attend this niche event and enjoy a peer-to-peer networking environment. They will also have the opportunity to hear exclusive case studies and best practices in Operational Risk Management in an IT perspective from top-tier banking professionals, working for financial institutions such as BlackRock, JP Morgan, Citi, UBS, MassMutual, M&T Bank, Valley Bank and many others.
More specifically, this GFMI industry-working group will provide practical and experienced perspectives to help financial institutions improve their operational risk management program. The central themes that will be explored and analyzed are technology risk, the emerging priorities within this field – namely cyber and ESG – as well as the role that operational resilience plays within the broader operational risk management framework. Experts in the field will also examine the regulatory environment, the functionality of risk processes and systems as well as people risk. Finally, delegates will come away from this industry meeting having learnt the practical skills and methods required to ensure their financial institution is able to comply with regulations and ensure they do not suffer reputational and financial losses from making mistakes with their operational risk strategies.
Key Themes:
· Understand the growing threats within technology risk
· Prepare for the key emerging operational risks which are posing the biggest threats over the next 12 months
· Assess the regulatory environment and how to manage changing regulations
· Ensure that operational risk and resilience teams are working collaboratively within the institution
· Create strong operational risk management frameworks and move beyond outdated risk frameworks to become more agile
· Manage the increase in people risk being faced by many institutions
Key Sessions:
· HSBC Canada - Identify best approaches to managing ESG from an operational risk standpoint
· Frost Bank - Explore best practices for managing technology risk within the current environment
· Federal Reserve Bank of Richmond - Assess the post-pandemic current regulatory environment within operational risk management: What should operational risk professionals focus on?
· BlackRock - Assess the relationship between operational risk and operational resilience
· UBS - Ensure you have the right metrics and controls in place to monitor operational risk processes and systems
· Valley Bank - Assess the talent pool problem facing financial institutions from an operational risk perspective
This industry meeting is capped at 40 senior management executive attendees.
All IT CPE Academy members from the US Banking industry are entitled to special discounts. For more information, visit the event's
website here
.